Time to add more members to your band? No need to hire a talent scout or cruise the local clubs. Just break open a Jam Pack and you'll find all the talent you need -- hundreds of professional backup musicians and sound engineers at your disposal 24/7. Especially now that you have four GarageBand Jam Packs from which to choose. Each package offers more than 2,000 Apple Loops and dozens of playable software instruments. An invaluable enhancement to GarageBand, Jam Packs can also be used by Logic Express 7, Logic Pro 7 and Soundtrack, offering amateur and professional musicians alike a wide assortment of new sounds to stretch their musical creativity.
From the garage to the philharmonic.
With a symphony orchestra in tow, you just may have to spring for bigger quarters. But if you're planning to conduct your own orchestra, you'll want better acoustics anyway. Using Jam Pack 4: Symphony Orchestra and GarageBand (or Logic Express 7, Logic Pro 7), there are virtually no limits to the types of sophisticated music you can create. Taking advantage of the prerecorded Apple Loops (more than 2,000 in Jam Pack 4), you can compose everything from classical music to movie soundtracks. Or you may want to lend some symphonic power to your pop, rock or hip-hop arrangements.
Symphony Orchestra also provides you with more than 30 of the most important orchestral software instruments to play, including:
Strings -- In your
…
read more
orchestral string section, you'll find first and second violins, violas, cellos, double basses and a concert harp, as well. And thanks to GarageBand, you can control not only the dynamics and expression of each instrument but such articulations as staccato, tremolo and trills, as well.


Brass & Winds -- The ever-popular woodwind and brass sections include flutes, oboes, lovely French horns, trumpets, trombones and tubas, among others. Play any as solo instruments or, for a richer sound, as an entire section. You can even control the playing style of individual instruments.
Percussion -- Now's your chance to play a wide selection of percussive elements: bass, snare and field drum; cymbals, gong and bells; the woodblock and still others. You can also try your hand at a full range of pitched percussion instruments, including timpani, celesta, xylophone, marimba and the glockenspiel.
Keyboard -- Your Symphony Orchestra also comes with new keyboard instruments, as well. They includes a Steinway grand piano, harpsichord and a heavenly church organ.
read less
Free Garageband Loops Downloads
Garageband Jam Pack 3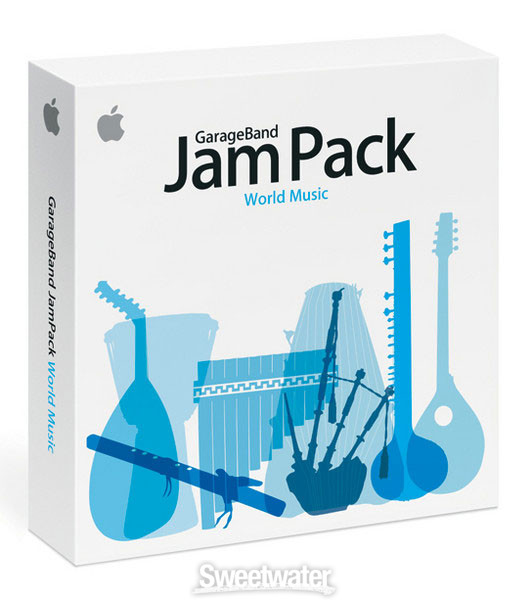 Garageband Jam Pack 4 Producer Sound Kits Free Download
Dai vocal principali ai cori, Jam Pack: Voices semplifica l'aggiunta di armonia a qualsiasi composizione.Questo Jam Pack contiene oltre 1500 Apple Loop preregistrati e non protetti da diritti d'autore, che possono essere utilizzati con GarageBand, Logic Express, Logic Pro, SoundTrack Pro e qualsiasi altro software in grado di leggere documenti. It's my only Jam Pack, and I'm a light user of Garageband. Apparently the best way to get this now, as well as all the other Jam Packs, is to buy Logic Pro 9. The complete package is the same price as two Jam Packs used to be. No wonder they were discontinued! Free instabot for mac computer.