Best Ways to Download Music from YouTube for Free YouTube is undoubtedly one of the best places in which to enjoy videos and music. If you take a look at the top 10 most-watched YouTube videos of all-time, you probably shouldn't be too surprised that they're all overwhelmingly music. That way your guitar will be available in apps like GarageBand for recording. Taking things a little further, you might want to invest in an audio interface for your Mac that allows for multiple.
Who remembers that time when we had to buy albums if we wanted to listen to music from our favorite artists?
Those were good times.
My father had Pink Floyd's Wish You Were Here in his collection. A real vinyl record. I remember listening to it on and on, alone in my room. I imagine the moment when my father bought it, back in the seventies. Back then, people would save dollar after dollar to buy the albums from their favorite rock bands.
Then we all started using the Internet, and everything changed.
There's no reason to buy albums when you can listen to it online. Why would you spend money out of your tight college budget just to buy music when you can simply play it on YouTube?
We take it even further. What if you want music on your iPod? What if you want to download music for free, so you can put it on your iPod or iPhone and listen to it everywhere?
In that case, you'll have to learn how to download free music on Mac.
Is That Legal?
Free music downloads bring us to a serious issue: copyright. When you buy an album, the artists and their teams earn from it. When you watch music videos on YouTube, you're watching something that was provided by those artists. But they don't want you to download their music for free. By doing that, you're not providing financial support to the artists.
Should free music download for offline listening be legal? It's a question for a hot debate.
If you want to stay on the legal side, it's best to listen to free music online without downloading. The Spotify app for Mac is awesome! If you want to avoid the ads and get better sound, you'll probably need the monthly subscription. But this still is a cheap way to access all the music you want, without breaking any laws.
If you're still wondering how to download music for free, the best solution is a music downloader, which converts YouTube videos to MP3 files.
Is that legal?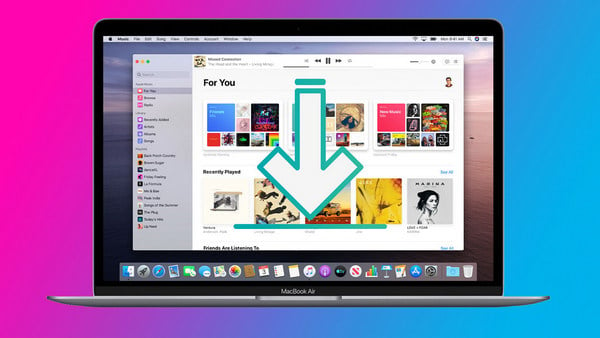 These tools are completely legitimate and they are not prohibited under any laws. But downloading music subjected to copyright is not legal. You can only download and convert non-copyrighted works without breaking the law.
Still, these services exist and as long as they operate, you can use them as the best way to download music for free on Mac.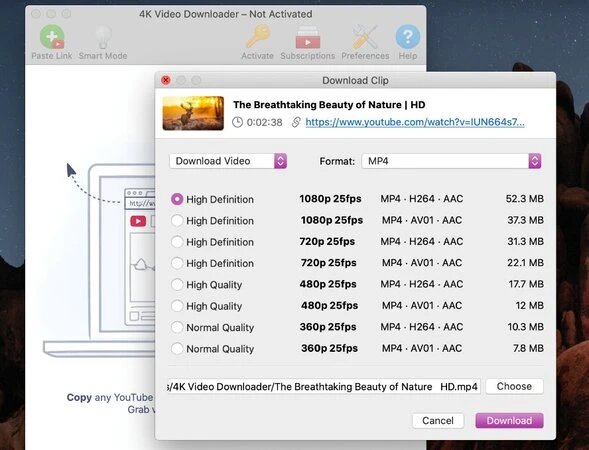 For now, we have options to download music for free, so let's see: how can you do that if you go beyond the moral issues and want the music anyway?
Tips: How to Download Free Music on Mac
1. First, Start with the Spotify App for Mac
Did you know that the Spotify app lets you have your music offline? You can mark your favorite playlists to listen to them later. So, if you want to have your music during a flight or during offline working hours, you'll access it through the app.
This is a great way to have your music on your computer without any copyright issues.
2. Try Soundcloud
If you google "where to download music for free," Soundcloud will be the most recommended option.
You'll find an endless list of professional and amateur musicians sharing their music through this platform. Not all music is available for free downloads, but you'll definitely find something for your offline playlist.
3. Try an App that Converts and Downloads Files
Now we're entering the grey territory of free music downloads.
There are great apps for Mac, which let you download any video from YouTube. You can save it in MP4 format, as it is. But you can also use the app to convert the file and download just the audio track.
Downie and Folx are two examples of such apps for Mac.
Folx is very convenient since it lets you create a download schedule. It will do its job while you're not using the Mac, so it won't disturb you in any way.
You'll organize the folders where you want your music, and you'll access the playlists anytime.
But keep in mind that these apps are intended to be used for non-copyrighted content. You can use them to download anything, but you should know that the artists and their teams don't consider such action to be fair to their work.
You Can Have Your Music with You!
Buying records must've been so fun for our parents. But we live in a different era. We still contribute to the work of our favorite artists. We still support them by attending concerts and buying their songs. But we don't exactly go and buy vinyl records. That's part of the past.
With all the options we have today, it's no wonder why we're trying to figure out how to download music for free. Now that you know how to do that, it's easy to get your music for offline listening.
There's a moral issue to that action, though. It's not supporting the artists' work the way they want us to support them. There are subscription-based services like Spotify that are affordable, but still legit.
But if you're determined to download music for free, you can do that. It's your decision to make.
Select your language:
Spotify offers three types of subscription: Spotify Free, Spotify Premium ($9.99 per month) and Spotify Family ($14.99 per month). Spotify Free users have access to listen to ad-inserted Spotify music for free, but Spotify alleged "download" offline listening mode is available for Premium subscriber only. And both Spotify Free users and Spotify Premium subscribers are confined to listen to Spotify with Spotify App. In other words, Spotify paid users can't download Spotify music to computer, either. 1337x movies download. But never say die. This tutorial is going to guide you to completely download music from Spotify on Mac with either Spotify Free or Spotify Premium.
Tutorial: How to Download Music from Spotify on Mac
A powerful Spotify Music Downloader is required when you need to download Spotify songs on your Mac. Here you are recommended to try NoteBurner Spotify Music Converter for Mac, a professional Spotify downloader that can easily download and convert music from Spotify to MP3/AAC/WAV/FLAC/AIFF format on Mac.
For years, the program has got respectable fans not only for its' stable performances but also for its' sincere and reliable after-sales service.
Free Music For Mac
Seeking a way to save songs from Amazon Music Unlimited as well as Prime Music forever? Amazon Music Converter is all you need, which carries the best audio recording core, able to download any Amazon songs to MP3/AAC/WAV/FLAC/AIFF format.
Brief Intro of NoteBurner Spotify Music Converter for Mac
Features of Spotify Music Converter:
Games To Download On Mac
Convert Spotify music to MP3, AAC, FLAC, WAV, AIFF format
Up to 5X faster conversion speed
Keep ID3 Tags and 100% original audio quality
Support burning Spotify music to CD in one-click
Support sharing Spotify music with others via e-mail
Timely technical support and prompt customer service